CENTRE NOTICEBOARD
WEST WILTS BRITISH EVENTING COMPETITIONS
We are pleased to announce a New Rider/Owner Championship in partnership with
THE ARCHIE (LOWE) FOUNDATION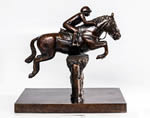 Please click on the links below for full details of this exciting new opportunity
Download Leader Board Here || Download Flyer Here || Download Info Here
WEST WILTS COMPETITION PROTOCOLS
Do not travel to the venue if you have any COVID symptoms.
Face coverings continue to be required in canteen, viewing gallery and toilets.
Warm up arena limits will remain in place.
Horses must be up to date with at least their annual vaccines and health checks must be made prior to travelling, specifically with the raised concerns over EHV-1.
Equine Health Declaration Form – CLICK HERE
VENUE INFORMATION
When you enter one of our competitions you agree to our terms and conditions, to run the competitions there is certain data that we need to keep for legal and financial obligations. A copy of our Privacy Policy is in the Privacy Policy T & Cs on the bottom of this page, please scroll to the bottom of the T & Cs page and click on the link for WWEC.