CENTRE NOTICEBOARD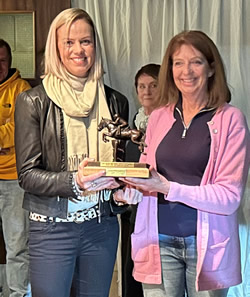 We are pleased to announce that the winner of the 2022 Rider/Owner Championship in Partnership with the Arche (Lowe) Foundation is Katie Mathias and Lodor Girl.
The Archie Lowe Foundation was set up in memory of Archie who tragically left us in an inexplicable accident on the 8th September 2020.
Archie was totally committed and passionate about everything he did – reading, learning, mathematics, riding, cooking and kindness.
He left us whilst riding – doing what he loved.
In Archie's memory we have created 'A Dorset Kitchen' cookbook with over 100 recipes and images captured by Archie who photographed the dishes I prepared.
We have also developed a collection of clothing including hoodies, T-shirts, baseball caps and beanies with a unique logo incorporating the 'A' from Archie's signature all available to buy from www.archieapparel.com
By buying the cookbook and clothing you are donating to the Air Ambulance who did everything they could to save Archie and to The Archie & Manni Bursary to help and support other young riders over the coming years.
WEST WILTS COMPETITION PROTOCOLS
Do not travel to the venue if you have any COVID symptoms.
Warm up arena limits will remain in place.
Horses must be up to date with at least their annual vaccines and health checks must be made prior to travelling, specifically with the raised concerns over EHV-1.
VENUE INFORMATION
When you enter one of our competitions you agree to our terms and conditions, to run the competitions there is certain data that we need to keep for legal and financial obligations. A copy of our Privacy Policy is in the Privacy Policy T & Cs on the bottom of this page, please scroll to the bottom of the T & Cs page and click on the link for WWEC.